What is EWF?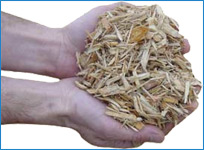 "EWF (Engineered Wood Fiber) is produced from an exclusive network of local production facilities throughout the state of Florida. Our products are 3rd party certified and meet ASTM, ADA, CPSC & CSA standards and backed by our comprehensive warranty."
About three quarters of all playground accidents are a result of falls. Protect your children and yourself with a surface that is third party certified, and meets the ADA, ASTM, CPSC and CSA standards for playground surfacing.
A comprehensive warranty, adequate liability insurance, and a quality assurance program are also important. PII products offer all of this and more.
Tested non-flammable.
Tested arsenic and lead free.
Passes fall safety test after 15 years.
Meets ADA, ASTM, CPSC, and CSA standards.
Exclusive Florida network of producers.